This team of specialists was assembled to serve as unbiased, professional, fact-finding advisors and educators on the subject of rangeland use. At the direction of New Mexico's 33rd Legislature, the team was organized to expand the research and education program in range management at New Mexico State University.
Team members work with ranchers and public land agencies toward effective range resource conservation and economic improvement for range livestock industry.
Sam Smallidge
Title: RITF Coordinator and Extension Wildlife Management Specialist
Department Affiliation: Extension Animal Sciences & Natural Resources
Ph.D. New Mexico State University
Range ecology and management
Wildlife and livestock interactions
Wildlife / Range Programs
Monitoring New Mexico Rangelands

Monitoring Riparian Areas

Drought Management

Livestock Management Practices and Wolves

Elk-Livestock Interactions: Implications to Rangelands

Carbon Sequestration on New Mexico Rangelands
4-H and Youth Education
State Range Contest

Shooting Sports State Contest
General Range Programs
General Consultation

Regional and National Activities

Research Cooperation with WRRI and NMSU personnel

Graduate Committee Service
Research Efforts
Research interests include agriculture-wildlife interactions and animal-plant interactions.
Elk-livestock Interactions

Riparian Restoration

Oak Brush Manipulation and Management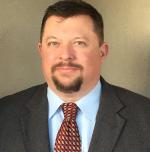 ---
Casey Spackman
Title: Rangeland Management Specialist
Department Affiliation: Extension Animal Sciences & Natural Resources
Major Programs
Rangeland monitoring

Poisonous plants

Youth education
Bio:
Program Narrative: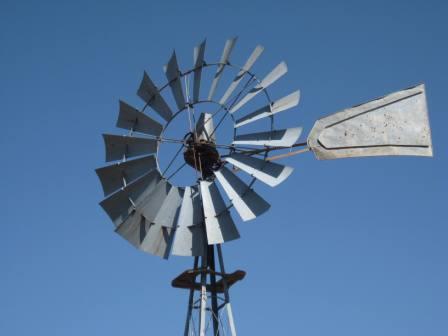 ---
Alexander "Sam" Fernald
Title: Professor of Watershed Management
Department Affiliation: Animal and Range Sciences
PhD Colorado State University
Surface water / groundwater interactions
Vegetation treatments on water quantity and quality
Research
Rangeland Hydrology, Vegetation Management, and Water Resources

Forested watershed management, Mora, NM and vicinity

Chihuahuan Desert Rangeland Research Center Las Cruces, NM

Pinon-Juniper watershed management, Corona Livestock Research Center, Corona, NM

Forested watershed management, Cloudcroft, NM

Pinon-Juniper watershed management, Santa Fe Ranch, Santa Fe, NM

Surface Water / Ground Water Interactions and Acequia Hydrology

Alcalde Science Center, Alcalde, NM
Teaching
Watershed Management

Forestry and Society

Watershed Measurements and Methods
Outreach
Water Quality

Runoff and Erosion Management

Forest Watershed Health
Publications
---
Brush Specialist - Currently Vacant
Title: Rangeland Brush Management Specialist
Department Affiliation: Extension Animal Sciences & Natural Resources
Major Programs
Rangeland brush ecology and management

Rangeland vegetation management
---
Marcy Ward
Title: Livestock Specialist
Department Affiliation: Extension Animal Sciences & Natural Resources
Major Programs:
Beef and sheep production / management
Rangeland nutrition, ranch products evaluation, performance and quality analyses
Research Emphasis:
Evaluation of on-ranch calf preconditioning approaches
Bio:
Dr. Marcy Ward became the NMSU Extension Livestock Specialist in June of 2013. Marcy received her B.S. degree in Animal Science from Colorado State University in 1991, and her M.S. from New Mexico State University in Animal Science in 1993. Her primary research focus was in the area of ruminant range nutrition. She then went to work for Purina Mills, Inc. as a Dairy Specialist in Stephenville, TX. After three years she was transferred to South Central Kansas, where she worked with all livestock species. In 2002, she decided to return to graduate school. She received her Ph.D. in Ruminant Nutrition from North Dakota State University in 2005. She comes back to NMSU from Colby Community College, where she was the Beef Program Director for seven years.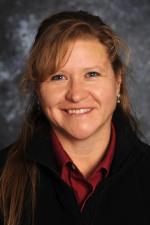 ---
Doug Cram
Title: Forest and Fire Specialist
Department Affiliation: Extension Animal Sciences & Natural Resources
Major Programs
Forest management and fire ecology

Prescribed fire

Riparian ecology and management
Bio:
Doug Cram is an Associate Professor and Extension Forest and Fire Specialist at New Mexico State University. His research and Extension efforts focus on management of forests, rangelands, and riparian areas with a particular concentration on the interaction of fire within these systems. He received a BS in Wildlife Science (New Mexico State University), a MS in Forest Science (Oklahoma State University) and a PhD in Range Science (New Mexico State University). Contact him anytime to discuss and arrange a program to fit your needs.
Program Narrative:
Southwest Forest Management
Forests in the Southwest are ecologically important for their watershed, wildlife, and rangeland functions. Economically, forests are valued for the natural resource and recreational opportunities they provide. These functions and values are important to stakeholders who have for several centuries depended on natural resources for food, fiber, and shelter. In light of this multiple-use significance, forest resilience is of great interest to land managers charged with stewardship responsibilities. However, following a century of fuel buildup in the absence of frequent fire due to fire suppression and exclusion, current fire regimes in many southwestern forest are characterized by low frequency, high-severity crown fires.
In light of the frequency, size, severity, and media coverage surrounding recent stand-replacement crown fires across the western United States, the pendulum of forest management has swung in a new direction. A new paradigm of restoration and fuel reduction management has arrived. The solution to reducing the risk of large-scale crown fires throughout the West is widely believed to lie in surface and aerial fuels reduction. Managers, an increasingly educated public, and students are interested in the effects restoration and fuel reduction treatments have on fire severity, succession, hydrology, wildlife habitat, as well as the local economy. Land managers are also interested and challenged in deciding how to allocate limited budget funds between post-fire rehabilitation and pre-fire restoration treatments. Increased knowledge, availability of information, and training opportunities to guide forest management decisions are desired and have been requested by NM stakeholders.